Pijp waardoor machine pvc
1. speciale design idee voor hard PVC
Vergroot de hydraulische motor opladen ter verbetering van de werking van het koppel en het vertragen van de snelheid, het verstrekken van betere omstandigheden voor de productie.
De schroef oppervlak met harde verchromen worden verwerkt, de hardheid kan boven HRC65. Met goed soepel oppervlak, slijtvastheid en weerstand tegen corrosie, het beroepsleven zullen langer.
2. instructies bij het product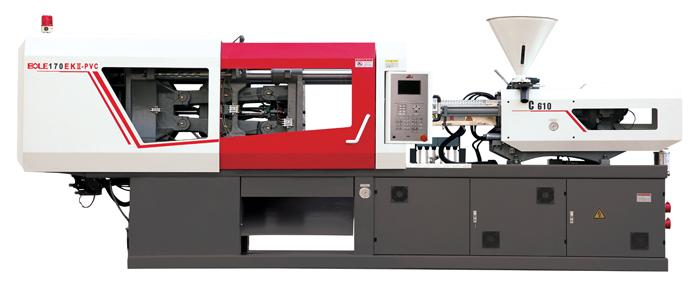 Bole centrum klemmen structuur
■ 100% klemmen kracht gebruikt, 10% - 20% hoger dan de knevel van de traditionele structuur.
■ minder mogelijkheid van flash, flash trim werk opslaan.
■ opslaan 2-5% materiaal.
■ goede bescherming bieden aan mould, platanen en stropdas bars.
■ Opening lijn 10-20% langer.
Traditionele structuur
■ Met zware klemkracht afval, enige 80-85% efficiëntie.
■ Moving platen met voor de hand liggende vervorming veroorzaken flitsen, verspilling van materiaal en arbeid van trim de flitsen.

Injection

unit

Unit
BL170EKII-UPVC
Screw

diameter

mm
40
45
Screw

L/D

ratio

22.5
20
Swept

vloume

cm

3

285
360
Shot

weight(upvc)

g
342
432
Shot

weight(upvc)

oz
12.1
15.2
Injection

pressure

Mpa
215
170
Injection

rate

cm

3

/s

127
161
Plasticzation capacity (upvc)
g/s
16.7
23.7
Maximum

screw

stroke

mm
225
Maximum screw speed
rpm
150
Clamping

unit

Clamping

force

kN
1700
Opening

stroke

mm
480
Space

between

tie-bar

(HxV)

m

×

m

510

X

460

Minimum mould height(T-slot)
mm
200(165)
Maximum mould height(T-slot)
mm
530(495)
Maximum

daylight

mm
1010(975)
Ejector

stroke

mm
150
Ejector

force

kN
45
Number

of

ejector

pin

pc
5
Power

unit

System

pressure

Mpa
16
Pump

motor

kW
21
Heating

capacity

kW
11
Number

of

heating

zones

3+1
Number of

cooling

fans

3
Others
Oil

tank

capacity

L
220
Machine

dimension(LxWxH)(Apr.)

m×m×m
4.9

x

1.7

x

1.9

Machine

weight(Apr.)

Ton
4.8
3. klanten gevallen
Pijp waardoor machine pvc

4. over Bole machines
Bole machines heeft duwen uit de nieuwe serie spuitgieten compounder, nieuwe serie elektrisch-hydraulisch twee platen injection molding machine en volledige elektrische injection molding machine met het toestel van de toonaangevende Europese technologie en zelfstandige innovatie voor de toekomst. Het spuitgieten van compounder, die is toegepast op de bestanden van de auto, transport, pakket etc, met name voor de auto-bestand, maakt Bole machines de unieke producent in Azië. Het zal de oplossing bieden voor de lichtgewicht auto-onderdelen met het toestel van het materiaal van lange glasvezel, carbon fiber etc.
'S

werelds toonaangevende verwerkingsapparatuur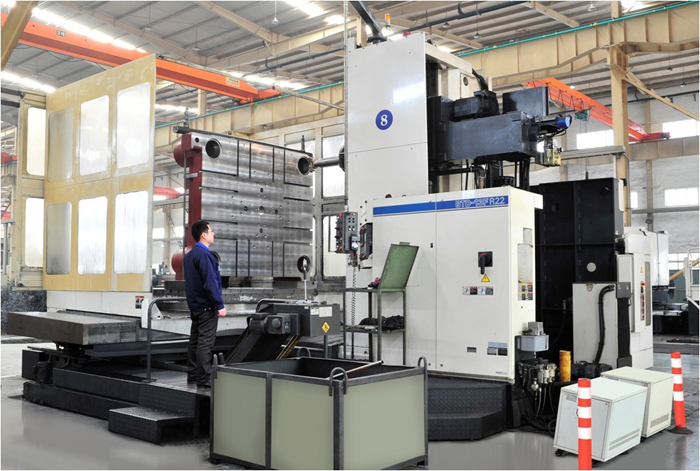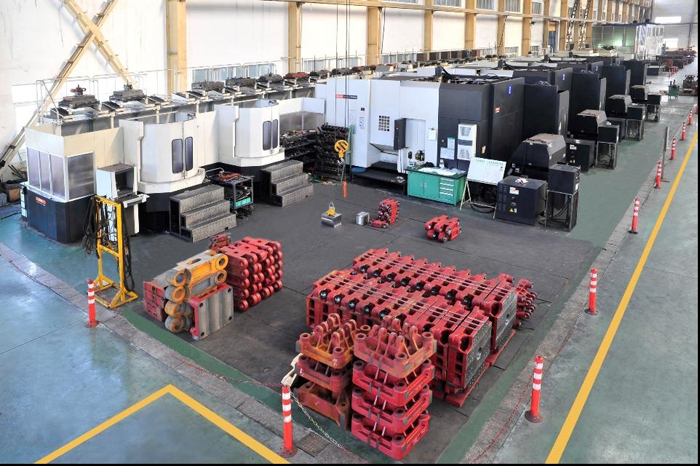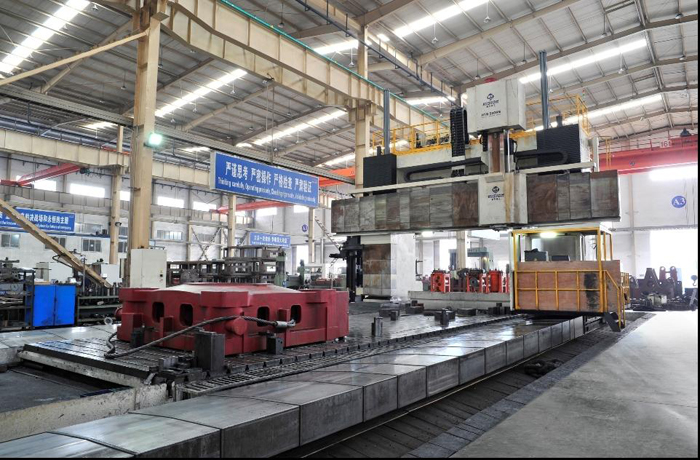 Product Categorie : EKII / J grootvolume spuitgietmachine