280 ton PVC injectiemachine
1. Bole pvc-serie
Speciaal verlengde breedte veiligheidsdeur voor thr ontwerp PVC fitting mal (speciaal voor de vorm met kern- trekken oliecilinder), ruim ruimte en bredere toepassing van de matrijs effectief verminderen investering van de klant.
PVC speciale efficent plastificeren schroeven (ontworpen door Duitsland)
Gedwongen gekoelde lading leiding (ventilator / luchtcompressie)
De centrale klemstructuur ere uitvinding octrooi China
Vergroot plastificeren motor
Verbreden veiligheidshek
Meerdere opties van kern- trekken modes
Onafhankelijke O & O super- energie servosysteem met hoge effiiceny
2. Product Instructions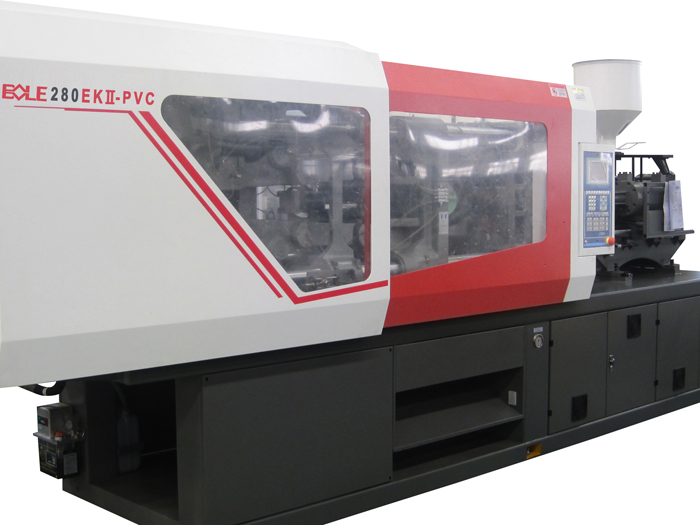 Bole center klemstructuur
■ 100% klemkracht gebruik, 10% -20% hoger dan traditionele toggle structuur.
■ Minder mogelijkheid van flash, Save Flash stuwing werk.
■ Save 2-5% materiaal.
■ Bieden een goede bescherming tegen schimmels, platen en trekstangen.
■ Opening beroerte 10-20% langer.
traditionele structuur
■ Bij sterke klemkracht afval slechts 80-85% rendement.
■ bewegende drukcilinder met duidelijke vervorming, oorzaak flitsen, verspilling van materiaal en arbeid van trimmen de flitsen.
Injection

unit

Unit
BL280EKII-UPVC
Screw

diameter

mm
55
60
Screw

L/D

ratio

21.8
20
Swept

vloume

cm

3

690
820
Shot

weight(upvc)

g
828
984
Shot

weight(upvc)

oz
29.2
34.7
Injection

pressure

Mpa
200
168
Injection

rate

cm

3

/s

220
261
Plasticzation capacity (upvc)
g/s
48.5
62.9
Maximum

screw

stroke

mm
290
Maximum screw speed
rpm
168
Clamping

unit

Clamping

force

kN
2800
Opening

stroke

mm
580
Space

between

tie-bar

(HxV)

m

×

m

660

X

610

Minimum mould height(T-slot)
mm
240(195)
Maximum mould height(T-slot)
mm
610(565)
Maximum

daylight

mm
1190(1145)
Ejector

stroke

mm
190
Ejector

force

kN
62
Number

of

ejector

pin

pc
13
Power

unit

System

pressure

Mpa
16
Pump

motor

kW
30
Heating

capacity

kW
15
Number

of

heating

zones

4+1
Number of

cooling

fans

4
Others
Oil

tank

capacity

L
350
Machine

dimension(LxWxH)(Apr.)

m×m×m
6.1

x

1.8

x

2.2

Machine

weight(Apr.)

Ton
8
3. Klanten Cases
plastic injectiemachine


4. Over Bole Machinery
Bole Machinery heeft druk de nieuwe serie spuitgieten compounder, nieuwe serie elektrisch-hydraulisch twee platen spuitgietmachine en volledige elektrische spuitgietmachine met het apparaat van de leidende Europese technologie en zelf-afhankelijke innovatie voor de toekomst. Het spuitgieten compounder, die wordt toegepast op de bestanden van de auto, vervoer, verpakking etc, vooral voor de auto-bestand, maakt Bole Machinery de unieke producent in Azië. Het zal de oplossing voor het lichtgewicht auto-onderdelen te voorzien van de machine van het materiaal van lange glasvezel, koolstofvezel etc.
'S werelds toonaangevende apparatuur voor de verwerking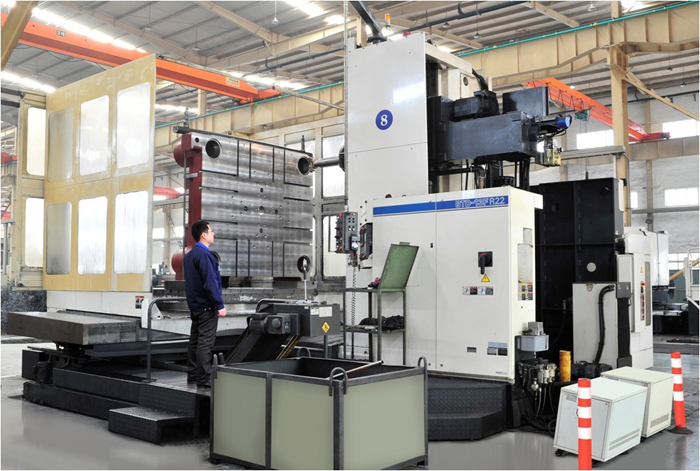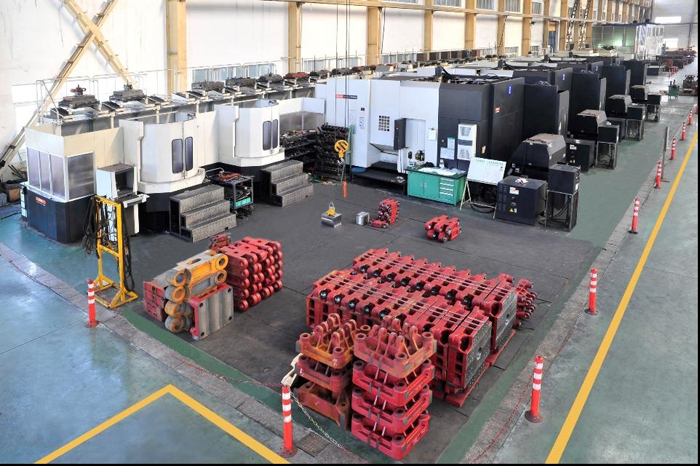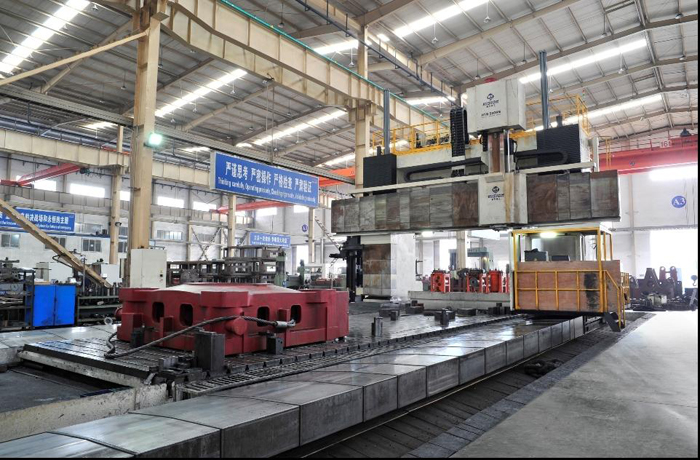 Product Categorie : PVC-serie spuitgietmachine